Damn, it's been a hot hot minute...how is all our peoples?
We haven't checked in for a couple months now, shit's been maaaaaad hectic with the Fam for the last couple months. I don't even know where to start lol. Everyone has been working mad hard on their respective projects and various other exciting developments, which I'm finna share with you...right now.
Cee & Bekah
We've been working mad mad hard lately, finalising all the tracks for
The Soul Movement Vol 2
. It's all sounding really solid, a great progression from Vol. 1. Notion has been engineering his ass off on these joints, making them sound incredible, so we're happy people. We couldn't believe how many songs we'd done - there was a pool of around 45-50 tracks just for Vol 2! So as it seems, Vol 3 is pretty much done, just need to finalise as many tracks as possible to see what will make it, and the rest will be ready for The Movement Fam mixtape series.
The EP is sounding good, but we've been holding off recording for it too much til we get a proper recording booth. No bullshit for this project! Not that the mixtapes have come out bad, we just wanna be extra fresh with the EP. The kid Jase (Obese Records) will be mixing the project so we're excited to work with him. We're currently working with a gang of producers and international guests, which we won't mention just yet as we have no idea how this will all pan out.
We've also been working with a bunch of MC's from around the world - Blest 2 from Greece (see below), GNZ from Brazil, BT from Knoxville, TN, Jermiside from Cincinnati, OH (but relocated to Atlanta, GA) and Arte Y Lenguaje (Colombia). The Soul de la Tierra project is about to kick off, which is Ehiyel (Arte Y Lenguaje) and Cee & Bekah - a combination of Spanish, English, Soul, Hip Hop, Latin and Salsa. Very unique, very interesting. We'll keep you posted on that.
Cee's been working with a bunch of cats from here, including newcomer Spec T, Flam-A-Bull and Purpose, while Bekah is about to head to the ADL to lay down vocals for Purpose's upcoming debut album - which should be amazing.
Oh, and the "Melbourne City" video is on it's way! It won't be long, I'm told...I'll keep you posted.
We've been locked away in the lab for the past couple months so we haven't rocked any shows, and we may not for the next few months until the Vol 2 launch...check The Movement Fam section for the reason...
Notion
Ya boy Notion has been on his grizzy! Not only has he been finalising his
World Domi-Notion
mixtape, he's been mixing and engineering both his project and Cee & Bekah's mixtape. I dunno how he found time to do all that while working nightshift, but he handles his damn biz. Everything is sounding perfect thanks to Notion right now...
Aside from his mixtape about to drop (his first since his debut
It's My Turn...
in 2006), Notion has been finalising his net-only mixtape
On The Corner of Notion & 9th
, a collection of all the 9th Wonder beats Notion has rocked over the years, as well as some exclusive joints. He's also preparing for his debut video clip for "Don't You See" (produced by Durban Poison) and been working on his production chops. Oh, and working on his debut album. Damn. He gets busy!
Tommy Gunnz
GUNNZ!!!!!!! Big Gunnz has recently become a fully fledged lawyer - congratulations brother! So aside from keeping those pesky graf writers off our streets (jokes!), Gunnz has been penning classics. Classics, I tells ya. Tommy features on both Cee & Bekah's and Notion's latest projects, but there's much more in the works. Gunnz will feature more predominantly on the upcoming projects from The Movement Fam, and he's slowly working on his debut mixtape
Garden State Warrior
, of which production will step up significantly very soon. Stay tuned, this dude is the future.
The Movement Fam
Well, the Fam has been busy as a collective. We'll announce now that Cee & Bekah and Notion will be traveling to the US, Canada and New Zealand in September and October this year to rock some shows, appear on College radio, get some studio sessions going and have their photo shoot for the EP and albums. So aside from rushing the two mixtapes out before September, the crew has been mad hectic organising this trip. Everyone is real excited and can't wait to take their music to the good folks in North America and NZ.
Also, The Movement Fam mixtape series won't be far away now, as the output gets higher and higher from the crew, we need an outlet - and this is the best way to do it! We'll keep y'all posted on that. Make sure you check The Movement Fam Myspace page!
Projects
Alright. The Fam has been featured on a bunch of new releases from all around Australia and the world in the last few months, so it's time to spread the word...
First up, young MC Flam-A-Bull, hailing from North Vic, has held down Cee & Bekah on multiple occasions. His mixtape
The Dawning
featured a collab with Cee called "Damage Is Done", a nice lil political joint. Peep the cover below and click on it to get to the kid's MySpace page.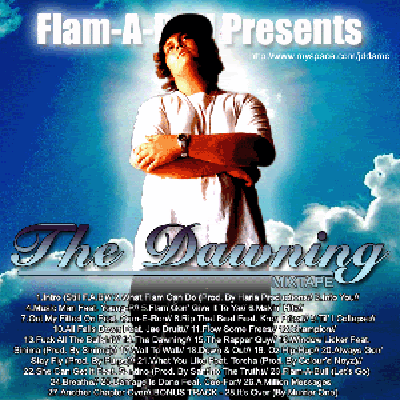 Also, Flam also recently dropped the first in his new mixtape series
Oz Hip Hop Part 1
, featuring the cream of Oz Hip Hop on one mixtape. Cee & Bekah got some love with our joint "The Charts', one of the most popular bangers from
The Soul Movement Vol 1
. Click on the cover below to visit the MySpace page.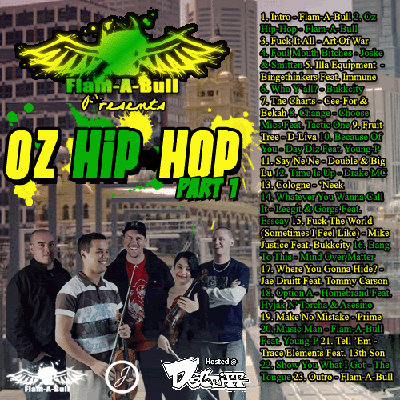 The homie Blest 2, straight outta Athens, Greece, has been putting in mad work in the competitive Athens Hip Hop scene. We've been working with him a fair bit, as his flow in Greek is comparable to some of the dopest in English (even though I have no idea what the dude is saying lol). We cut a track called "One Day At A Time" over the Non Phixion classic "Say Goodbye To Yesterday", which made it on his latest album
Εγχειρίδιο Αναγνώρισης Aγίων
(which translates to "A Guide To Recognizing Your Saints"). Click on the cover to visit his site and cop the album (beware, it's mostly in Greek so you may need a translator lol).
Finally, the muthafuckin' kid GMC is FINALLY releasing his debut mixtape,
Three Letter Mixtape: Vol G
. This has gotta be one of the most anticipated releases out of Australia this year, and Notion and myself got the opportunity to rock a joint with dude for the project. "Vato Freestyle (Change Coming)" is a banger aimed at the so-called 'veterans' of the scene fucking up Hip Hop. If you're in Melbourne, make sure you get down to the launch on Saturday 9th August at Playground @ Seven. Should be fiiiyyyahhhhh! Click on the cover to check out the sexy mufucka's MySpace.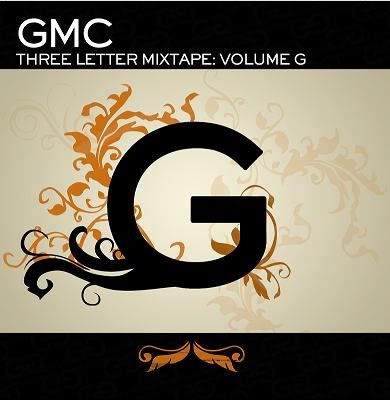 Well that was long enough, methinks. Thanks once again for everyone's support, it's much appreciated. Come hit us up at our MySpace and Facebook pages, and we'll have the fresh music from the new mixtapes up really really soon.
Much love people,
Cee & Bekah.